We were back in town for second round of the 2021 Focus Crossfire Cup, in Park 24/Tampawardli/Ellis Park aka "Not the Circus"in the Adelaide CBD. Not the Circus has been the scene of biblical (Mud! Hail! Flood! Fire! eg epic 'Cross) weather over the last 10 years but once more this winter were we treated to quite a sunny morning with a light sprinkle of rain that only really fell during the women's race, as customary.
With 'hero dirt' ground conditions the course set-up was completed pretty much on time (thanks to all the helpers who set it up) with the tread-in posts easy to stomp in to set the course up quickly. There were some special soft sections of deliciously light and fluffy fresh mulch and wood dust that sapped riders' legs in what is a unique feature of Australian cyclo-cross. Deep ruts formed quickly but the uphill sections didn't get any faster as the course wore in.
Again, welcome to the bunch of new riders who mixed it up in just about every grade on offer. Notably, Ruth Shaw in her first ever bike race cleaned up in C-Grade Women's. We had some terrific racing in the junior categories with girls and boys mixing it up in all podiums with some crafty racing evident. In the Women's A-Grade, it was Tessa 'Bettong Babe' Manning who will enjoy a clear lead in the Crossfire Cup with her second win, enjoying back-to-back victories. Stacey Huysmans was just a minute down and Sarah Holmes in third.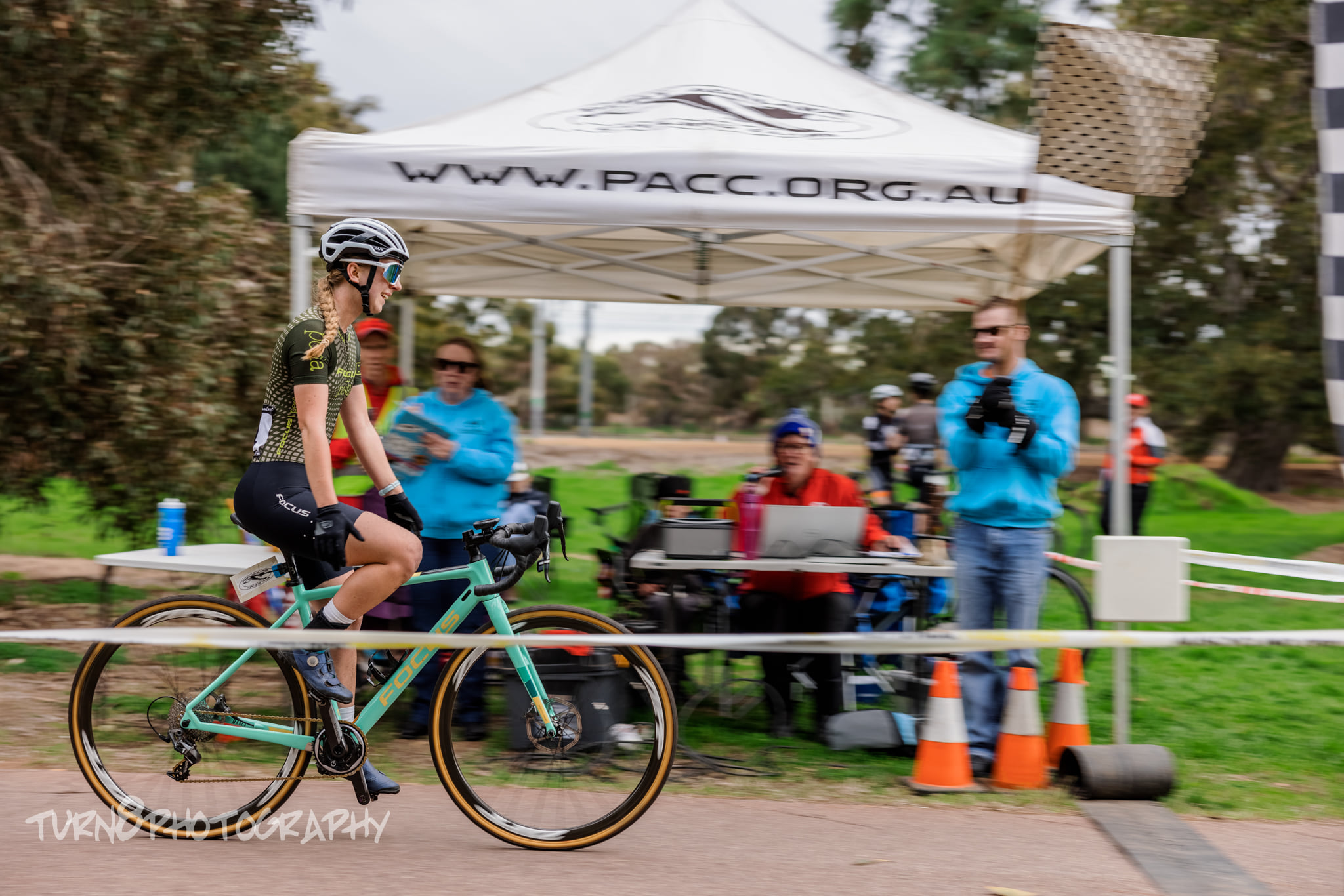 The A-Grade Men's field was depleted with some riders away, and others injured, so for something different the small men's bunch tried a different start format with a neutral first lap (not shown in the results), and a rolling start over the line. It was a good day for the Focus Pedla team winning both elite races as Matt Bird was never headed, gradually but steadily increasing his lead over the persistent Rohan Wight. Luke Finlay was the best of the other chasers, third over the line.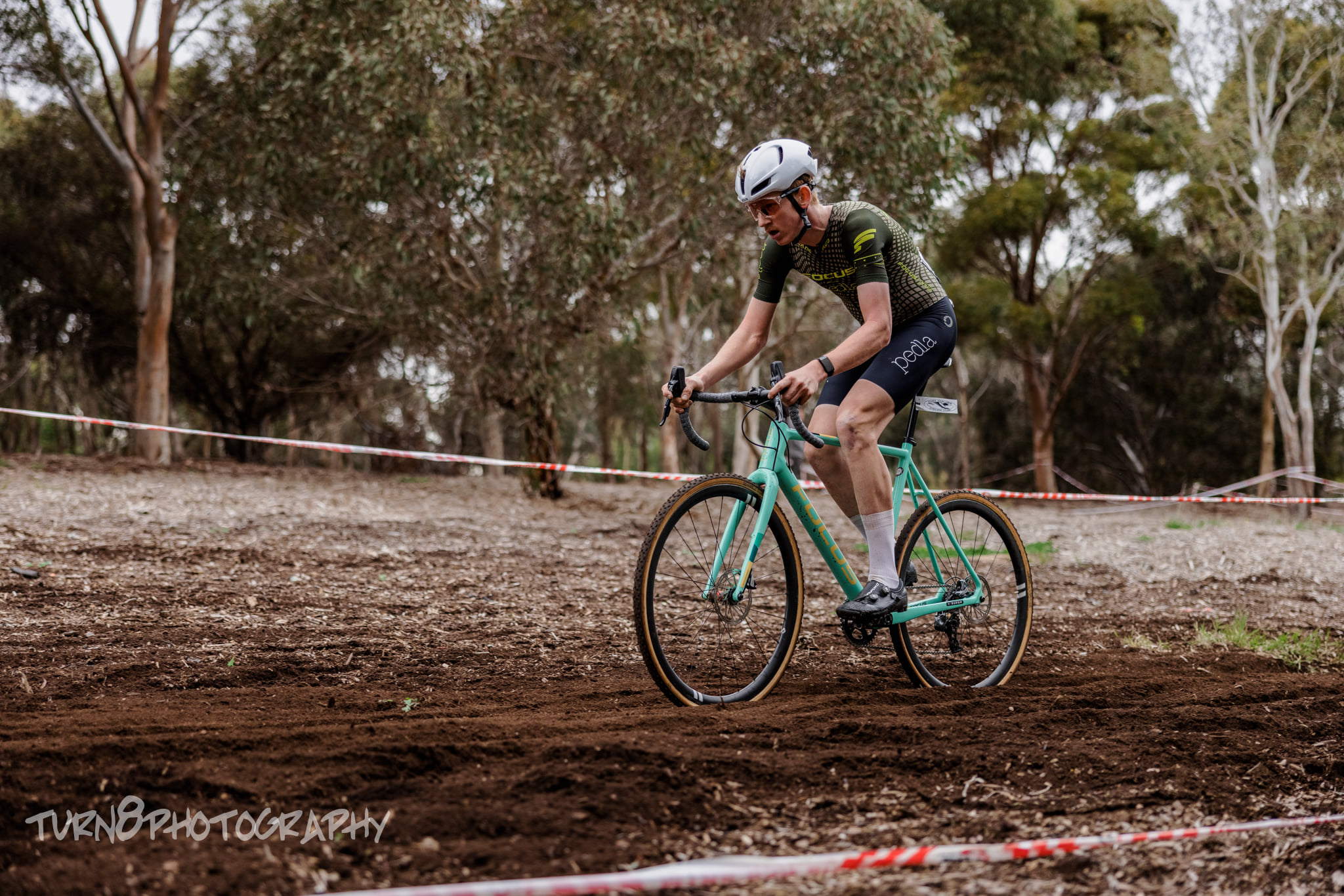 Full results are available here:
Thanks to Rob for keeping the coffees flowing, and Trott Park Fencing club keeping the BBQ sizzling and Janine for sign-on desk muffins - no-one went home hungry. Many thanks as always to those riders who ventured out early to set up, help with sign-on, and those who hung around to pack down despite the slight drizzle. Susan, Paula and David were our Commissaires today keeping an eye on safe, fun and fair racing for all.
Did you take photos at the event and want to share? If you have a public album, you can share it with the world by providing the URL at crossresults.com.
We are back racing in two weeks for the State Champs in North Adelaide, Reservoir Park 25th July. Keep an eye out on the PACC Entryboss to register.: https://boss.as/pacc/
Photos c/ Alison Sorell and Turn 8 Photography
Results
,
Cyclocross