Congratulations to the many new State Champions crowned on a new course in Foresters Forest, Gepps Cross!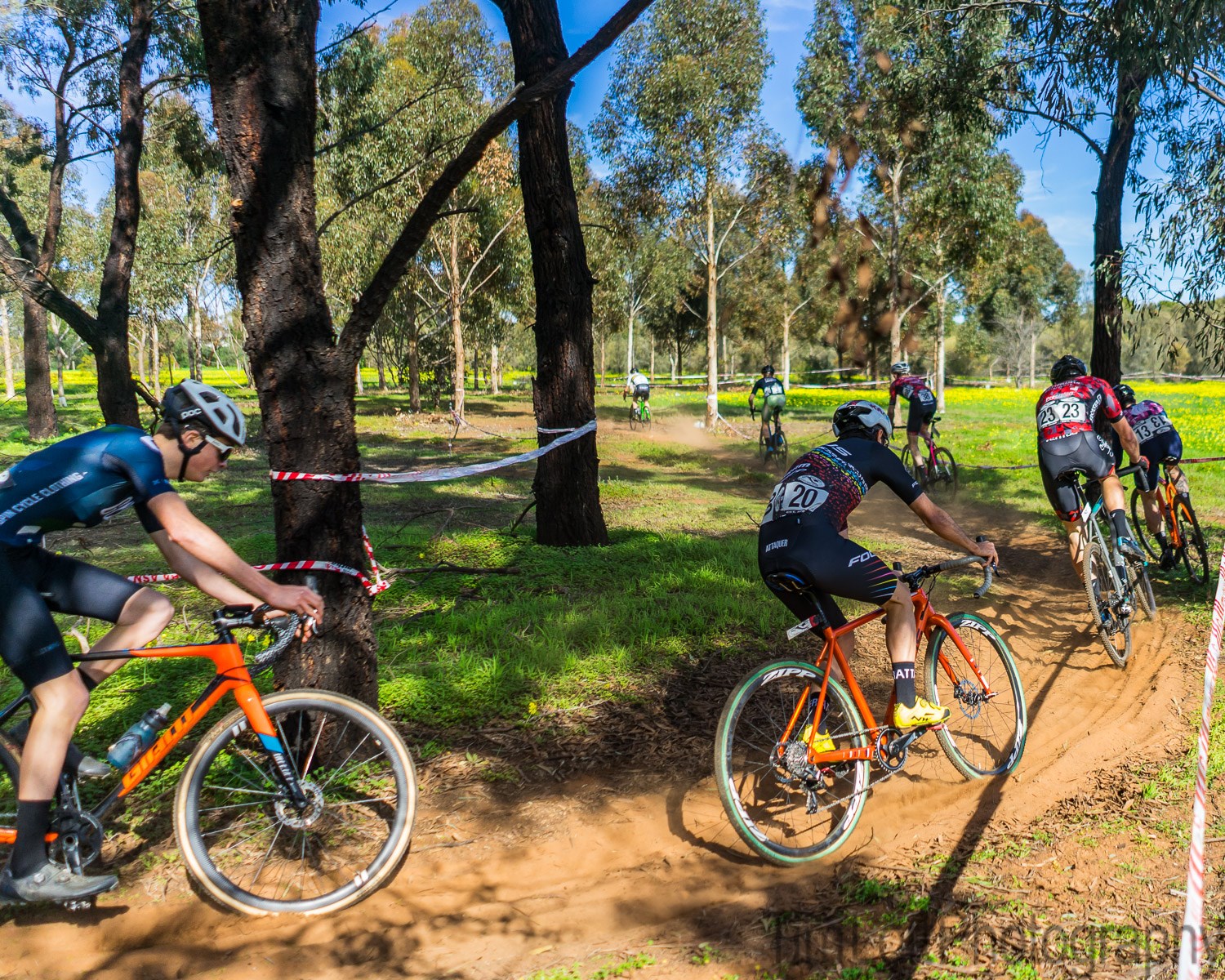 We had excellent feedback on this venue, but apparently it's under threat to become football pitches - you can find out more on the Save the Foresters Forest facebook page.
Amber Pate had a breakthrough win to take out women's Elite and Chris Jongewaard (NCC) .... was this ever in doubt? J-Blood is looking super sharp and hungry ahead of the upcoming National champs!
Full results are available in two different formats:
http://results.pacc.org.au/2019/StateCXChamps/ - this is our timing chip outputs (minus a race). Apols to Elite Men's race - you're missing the first lap
CrossResults.com - (all races) they wrange data so you don't have to! Create a login and follow your progress; the more you race, and 'rate that race' you have participated in, the better it gets comparing you to others and describing your strengths and weaknesses.
If you created a public photo album you'd like to share, upload your album URL to crossresults!
Thanks to the team of officials and volunteers who help put up and packed down the course and do all the jobs that make the day run so smoothly. Thanks to both the Department of Environment and Water and the office for Sport, Recreation and Racing for the use of the park and SuperDrome.
And of course, thanks to series sponsors Focus Bikes Australia and CrossFit East Adelaide, volunteer sponsors Zero Fiction Cycling and Schwalbe, and club sponsors Scammell and Co and Seafaring Fools, and for your ongoing support.
The final Round 3 of the Crossfire Cup will be on 8 September. See the current points here. http://results.pacc.org.au/2019/CrossFireCup/
Cover Pic: Kelly Fettes. Main Pic - Mens Elite field trailing Jblood. Pics C/Tim Loft
Results
,
Cyclocross