Last night the 2020 SA School Sports Awards were held at the SA Museum.
PACC is proud to share that member William Brown was awarded the SA School Sport award winner in the Primary category for his stellar year on the bike, having won the JM13 state titles in the individual pursuit, scratch race, time trial and sprint on the track, as well as the road and criterium titles.
Now an U15 and with CX added to the list of events, we are excited to see what 2021 brings – particularly as he has been named in the Messenger's Top 20 Athletes to Watch.
He was interviewed in front of a crowd of people and he spoke with confidence and humility. "When I am on my bike I just feel like I belong," said William.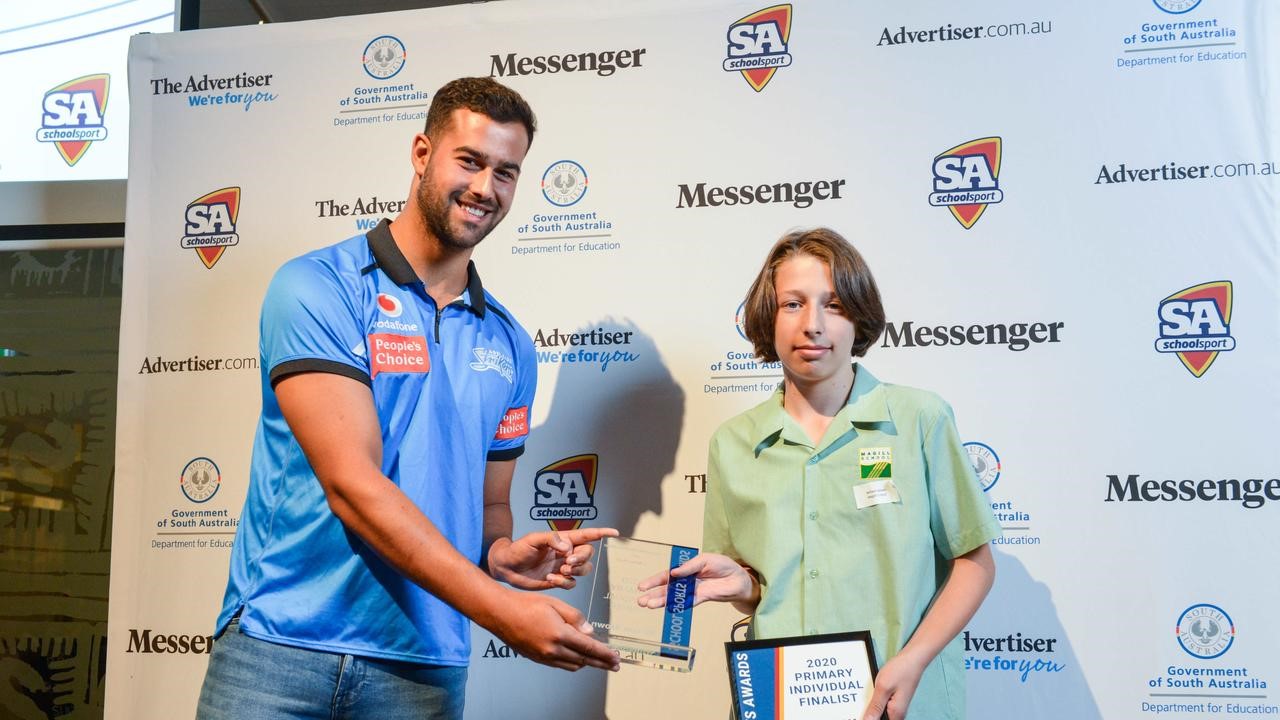 Photo stolen from the Advertiser – Striker Wes Agar presenting Will with the award last night.
News
,
Awards
,
Juniors