It was The Dark Cross supported by Focus Bikes. It was Dark. There was Cross. In a first for cyclo-cross in SA we raced on the grounds of the Adelaide Superdrome using the carparking and Superdrome flood lights. The course was tight, dusty and dry, and slowly degenerated into some sand berms as the night went on. Located on the side of a hill and 1.65km long it included a set of stairs, a paved ramp, barriers and a gravel patch. About half the riders chose to use a headlight, but it was quite possible to race without.
The evening kicked off with Little Xrossers who tackled a modified short course on the Superdrome pavers, a few tightening corners including on the dirt, and the tricky gravel section. The racing entertained the crowd with a few 'mistakes' (unintentional and intentional) from the lead two riders keeping the laughs coming but all's well that ends well with handshakes all round on the podium. See some of the live action including Emerson's fastastic dismount-run-remount style here.
A large Junior A and Junior B kids field then tackled the full course, including the stairs - manual timed results here (lap count is wrong - on the to-do list!).
Meanwhile the hectic teams draw was undertaken as riders met their team mates for the first time. Introductions, laughs, tubes (!), sealant and and even bikes were shared over the next 90 minutes as some teams struggled to keep three team bikes running with a litany of punctures for those people who haven't converted to tubeless set-ups yet. It was heart warming to see the how the high the camararderie levels were - almost as high as the dust cloud being generated over Gepps Cross after the driest start to a year, ever. The format was a simple relay race over 90min - each rider raced one lap before dismounting in the pits and shaking hands with their next team mate to send them on their way. Results for the Blind Date race at the Dark Cross are here (use the drop down menu to 'show each lap' if it is not displaying).
Looking for pictures? Try Tim Loft's here!
Congratulations to Chantel Kounadis whose name was drawn out the 64oz drink cup by Focus-Attaquer Team Manager Mark Chadwick to win the big end of season prize thanks to Focus bikes! She has won a Focus Mares cyclo-cross frameset.
Next race is 12 May 2019 - First Race of the Crossfire Cup! Entries OPEN.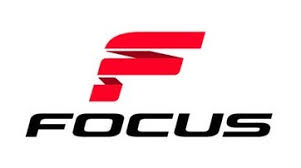 Cover pic c/ Tim Loft of Albert Turner & Crowd
Results
,
Cyclocross