Juniors! Are you aged 13 - 17 and want to get an up close experience at the Tour Down Under? Well, we have been approached by organisers for our junior members to volunteer as Stage Assistants or Sign On Assistants again in 2020.
From Jess Klar, Events Coordinator of Santos Tour Down Under: "We are once again looking for young riders to apply for the chance to assist with sign on and/or presentations at the Santos Tour Down Under. We believe this is a great way to engage young riders, with the chance to meet their cycling heroes. Our new online application system is ready to go, and we are looking for around 12 young riders total to assist aged 13-17. As part of the application process young riders are asked to tell us why they would like to be a stage assistant. Would you mind sending this out within the club?"
Of course! Only 12 spots available and applications close on 15 November 2019.
Read the attached Info Pack and follow the link to the registration page.
Any queries, please contact Jess directly at: [email protected]
Photo from Subaru Australia showing PACC's JV assisting Jason Lea with the Polka Dot jersey at the 2019 TDU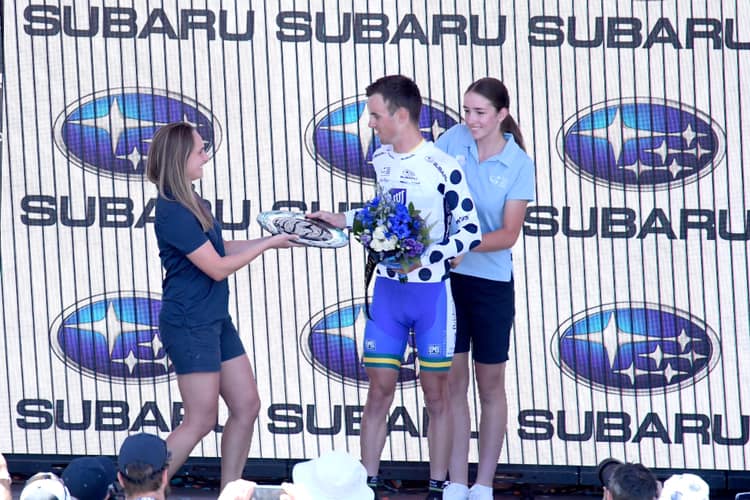 Juniors
,
Tour Down Under
,
Volunteer
,
News