What a weekend! Blessed with great weather and even better racing between the tape across all grades for rounds three and four of the AusCycling National Cyclocross Series! The longer course and race times along with the unexpected warm weather pushed racers to their limits
It was exciting to see the sport in safe hands (or strong legs?) with some junior talent tearing it up and setting some spicy lap times. We're missing all our interstate pals already who made the
journey to South Australia and look forward to catching up at the next race. Rounds five & six of the
#NCXS2
3 are hosted by
@ipswichcyclingclub
in QLD on June 17-18! Check out
AusCycling
for all the information and current series standings!
Shout out and thank you to the following -
Eliza, Jake and Max at AusCycling for their help and hard work in the lead up and throughout the NCXS weekend!
All the PACC members and volunteers who helped out with course setup, timing, sign on and pack up - if you want to get more involved in future event days please email the club at
[email protected]
Lighthouse youth projects TRAILS Crew
for helping build the course and repair the staircase
Hayden for battling ants and capturing all the action over the weekend - head to
@turn8photo
for all the photos or hit the link in our bio!
later gator, Trott Park BBQ and Chipalicious for keeping us caffeinated and stopping us going hangry
Golden Tonsils @thatbikenerd for his wonderful MC work
CrossMgr format results NCXS Race 4:
Race 1 - Junior B (To be corrected, all riders started)
Race 3 - Masters Men and Women 5-8, Open Women
Race 4 - U19 Men, Masters Men 1-4, Open Men. Expert men
Race 5 - Elite Women, Masters 1-4 Women, J19 Women, Expert Women
Looking for Race 3 results? Click here
Looking for overall NCXS results and info? Click here.
Main Pic - Elite Women's winner Bec Locke at the 'big handshake' outside the Adelaide Superdrome @turn8photo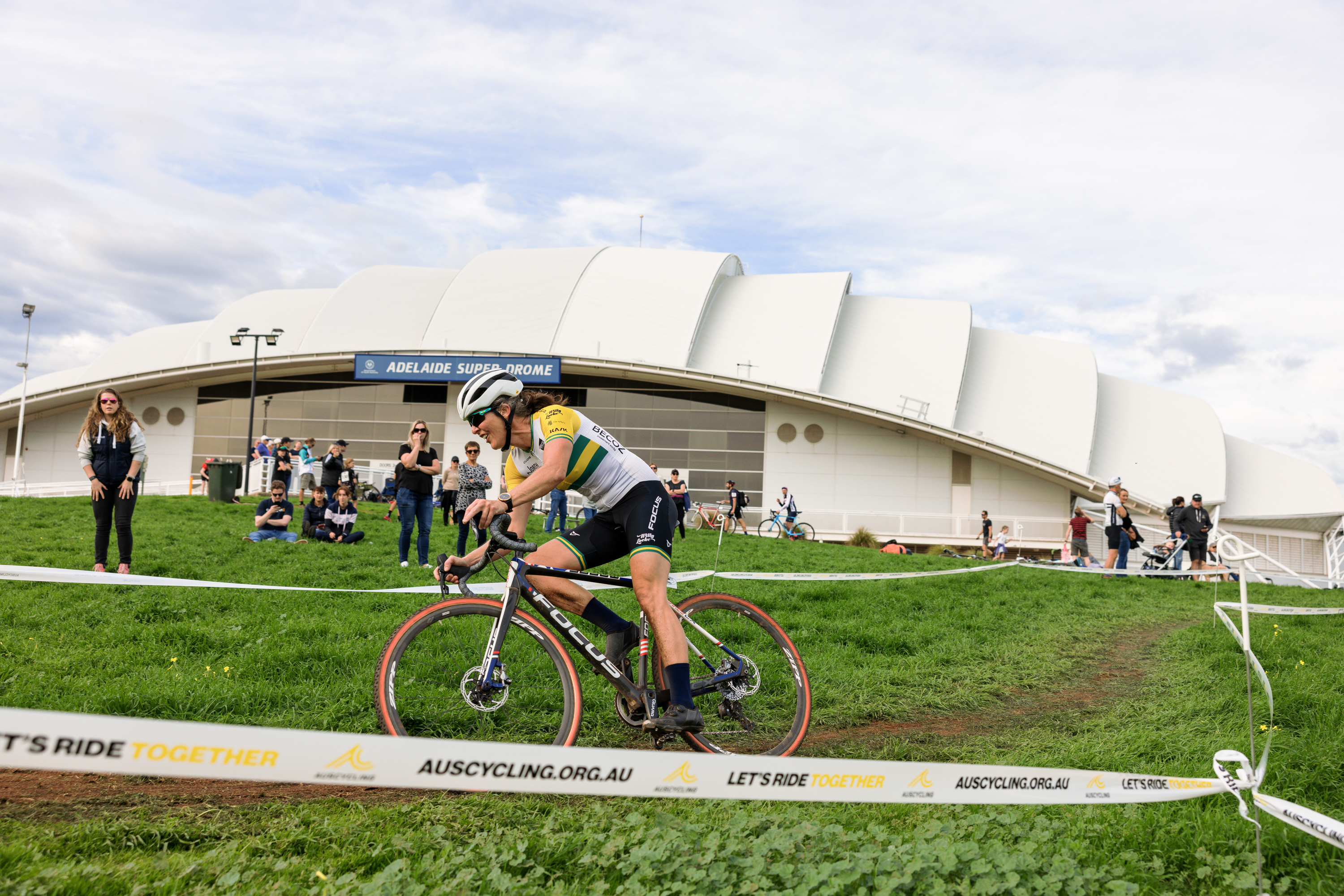 Results
,
NCXS
,
Cyclocross