'Olives and Kitty Litter' WOW! What a great day of racing in the Adelaide Parklands! We were stoked to break the 150 entrant number by Friday night and thrilled with the huge number of juniors on the start line. The future of cyclocross in South Australia is looking brighter than ever! It was great to return to the iconic Ityamai-Itpina / King Rodney Park aka 'Olives and Kitty Litte'r with its undulating and feature packed landscape that delivered some great racing for the riders and spectators alike.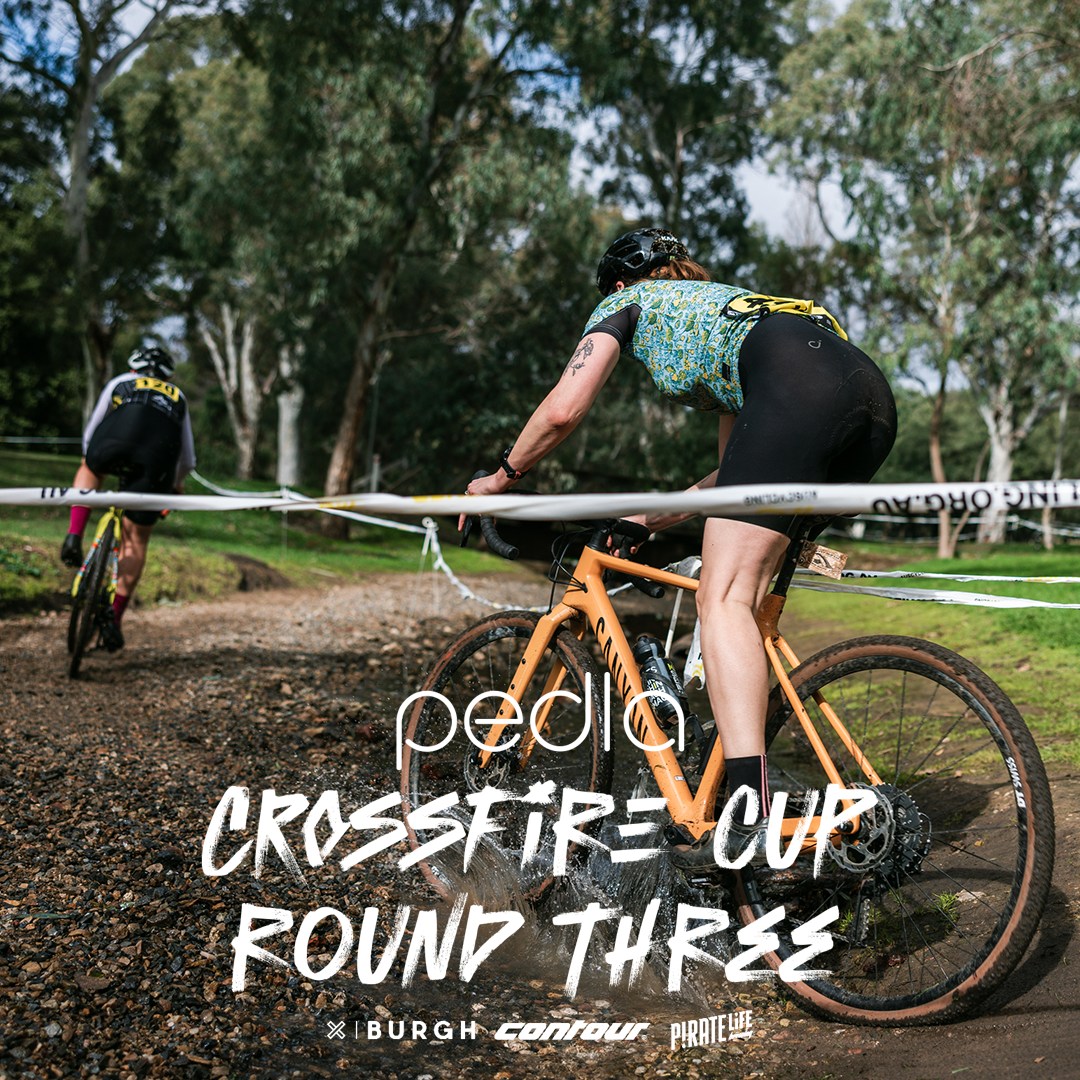 Full Results:
You can find the results, lap-by-lap and a bunch of other nerdy stuff for each of the timed races here:
Teams Comp:
After round three there have been some changes in the top five, with aT.A.K taking top spot ahead of MZT Racing! Have they hit the front too early or will they hold on for glory after the final round of the Pedla Crossfire Cup? Team Underwood have risen up the leader board and The Winter Wonderkids have made their way into the top five with great consistency. Team Seight are holding down fifth spot but there are a couple of teams in
striking distance… Everything to play for! Cash prizes and Burgh Cycling goods for the top three teams at the end of the season!
Team Standings (Top Five)
1st aT.A.K.
2nd MZT Racing
3rd Team Underwood
4th The Winter Wonderkids
5th Batch Brewing X Seight
The Pedla Crossfire Cup - Round Four
Results
,
Cyclocross