What a race, what a venue at Cross Keys BMX and Unity Park!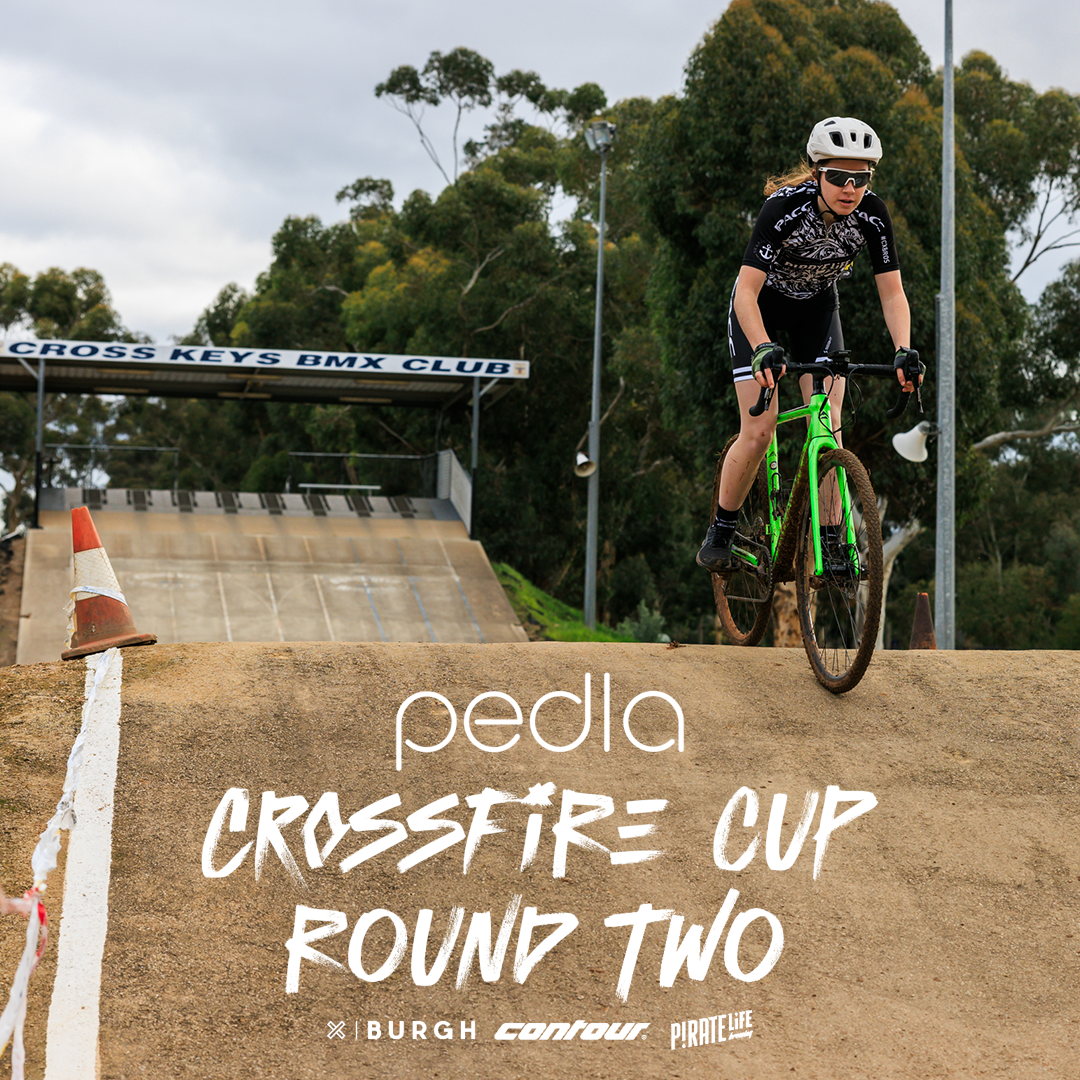 Cross bikes on a bmx track? Believe it! Did you take a flyer? Or did you make a splash in the mud pit? We teamed up with Cross Keys BMX Club for round two of the Pedla Crossfire Cup and made our first foray into the City of Salisbury, in the very lovely, and in places, very muddy Unity Park. We were stoked with the 140+ entrants and huge numbers of juniors tearing around the track and being fearless on the BMX track. It was exciting to bring a new venue to the cyclocross calendar and to see how the track evolved over the day - and how it was raced - as some parts got grippier, and other sections got trickier (spoiler alert: FAST!) (second spoiler alert: WIDE TYRES AREN'T GRIPPIER IN THE BOG!)
You can find the results, lap-by-lap and a bunch of other nerdy stuff for each of the timed races here:
Series points will be updated soon (see points after R1 here).
Round three is just under three weeks away, on Sunday July 23rd 2023! Earlybird entries now open for The Pedla Crossfire Cup Round Three - Ityamai-Itpina / King Rodney Park (Park 15), Adelaide Parklands via Entryboss here: https://entryboss.cc/races/16497.


Shout out and thank you to the following -
Cross Keys BMX Club for co-hosting, letting us rip around the bmx track, catering and opening up their clubroom for us all! Give them a follow at @crosskeysbmxclub
All the volunteers who helped out on the day - if you want to get more involved in future event days please email the club at [email protected]
Thepedla and ride contour for contributing podium prizes for competitors!
Hayden for capturing all the action - head to @turn8photo for all the photos.
City of Salisbury for supporting cyclocross in the metropolitan parklands.
Photo Credits @turn8photo (Main Pic: PACC's Isabelle Austin ripping the whoops in the J17W field. Header Pic - PACC's Elite Aussie CX Champ Tom Chapman somehow keeping that white skinsuit...white? So slick mud doesn't stick...)
Results
,
Cyclocross