At the 2023 Annual General Meeting Paula Hollamby was conferred with Port Adelaide CC's highest honour - Life Membership.
Paula has been a stalwart of Port Adelaide CC for well over a decade. Originally following her partner Marky G in attending PACC racing events, she started volunteering at events, attending social functions, and working with the club committee as Secretary, as well as becoming a well-respected official adding her own mark onto the sport. She was a true pioneer of cyclo-cross in Australia, working at the very first National CX Series, and her role as a commissaire has led her to work at diverse events from the Santos Festival of Cycling to the Masters Games.
Her attitude of inclusivity has held her in good stead working with para-athletes and the Invictus crew, providing more opportunities for everyone to enjoy racing a bike whether at PACC Time Trials, criteriums, track and training events. She's enjoyed supporting PACC Teams in the Super Series, and wrangling spreadsheets, stopwatches and riders at PACC's Sprint Wars.
As PACC Secretary she's been instrumental in driving continuous improvement to club processes, governance and policies, with the club attaining 'Star Club' status Level 4 (the highest level) under her guidance.
While she's not regularly spotted riding a bike, she occasionally does – most publicly at the Port Adelaide Christmas Parade with PACC colours, deftly riding and throwing lollies to the children at the same time.
Chapeau Paula Hollamby – Port Adelaide Cycling Club's newest Life Member!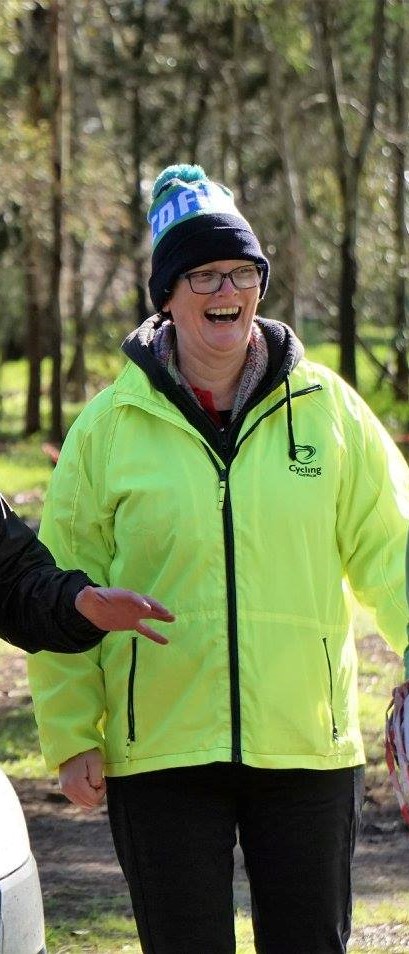 News