Congratulations to the PACC riders representing SA at the recent National Track Championships held in Brisbane last week!
Whilst SA in general had some great results, PACC riders featured strongly. Kat Chung Orr was part of the Elite Women Pursuit Team that took out the Gold and an Australian Championship record, whilst the U19 Women Pursuit Team featuring PACC's Alli Anderson and Jacqui Voltz grabbed the Silver and a State record by just 0.07 seconds! The U19 Men Pursuit Team with Aston Freeth on board also took out a new State record on their way to winning the Gold.
In the U19 Men Sprint events Max Liebeknecht featured strongly taking out Silver in the Sprint and a great team effort with Dylan Stanton (WCC) and Jacob Koop (SCC) to win the Gold in the Team Sprint. With the Women Team Sprint now shifting to a 3 rider format, a new State Record was there for the taking and with PACC's Lara Tucker on the team, along with Breanna Hargrave (NCC) and Ella Sibley (SCC), the Women did this with style taking out the Bronze medal.
Commiserations to those athletes, staff and supporter who have been caught up in the Qld COVID-19 outbreak with quarantine and testing requirements in returning home, as well as including those juniors and masters riders who were due to race shortly in their Australian Track Championships, now postponed.
Photos c/ AusCycling & 2Fortyvoltz (Daniel Voltz)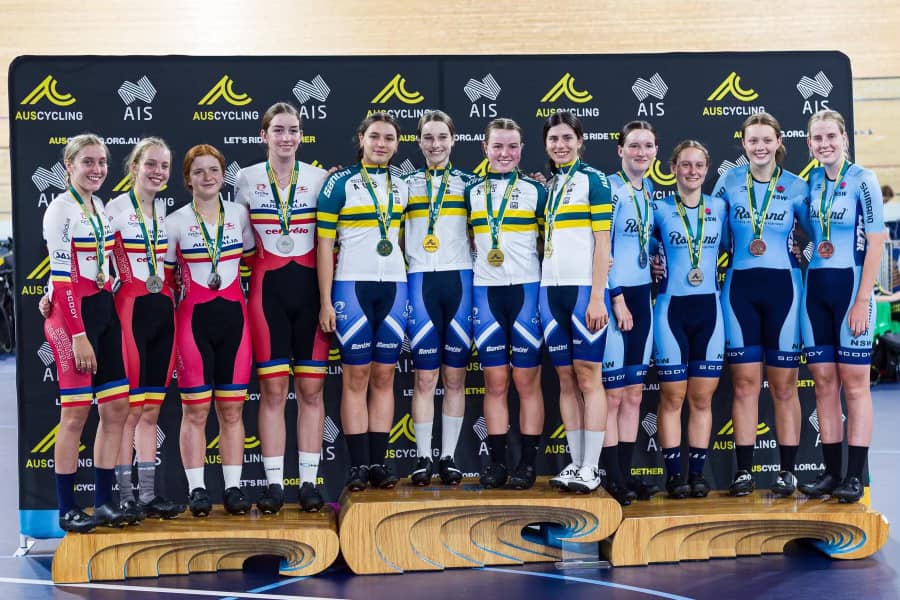 J19 Women's Team Pursuit Podium (Alli Anderson left, Jacqui Voltz 4th from left)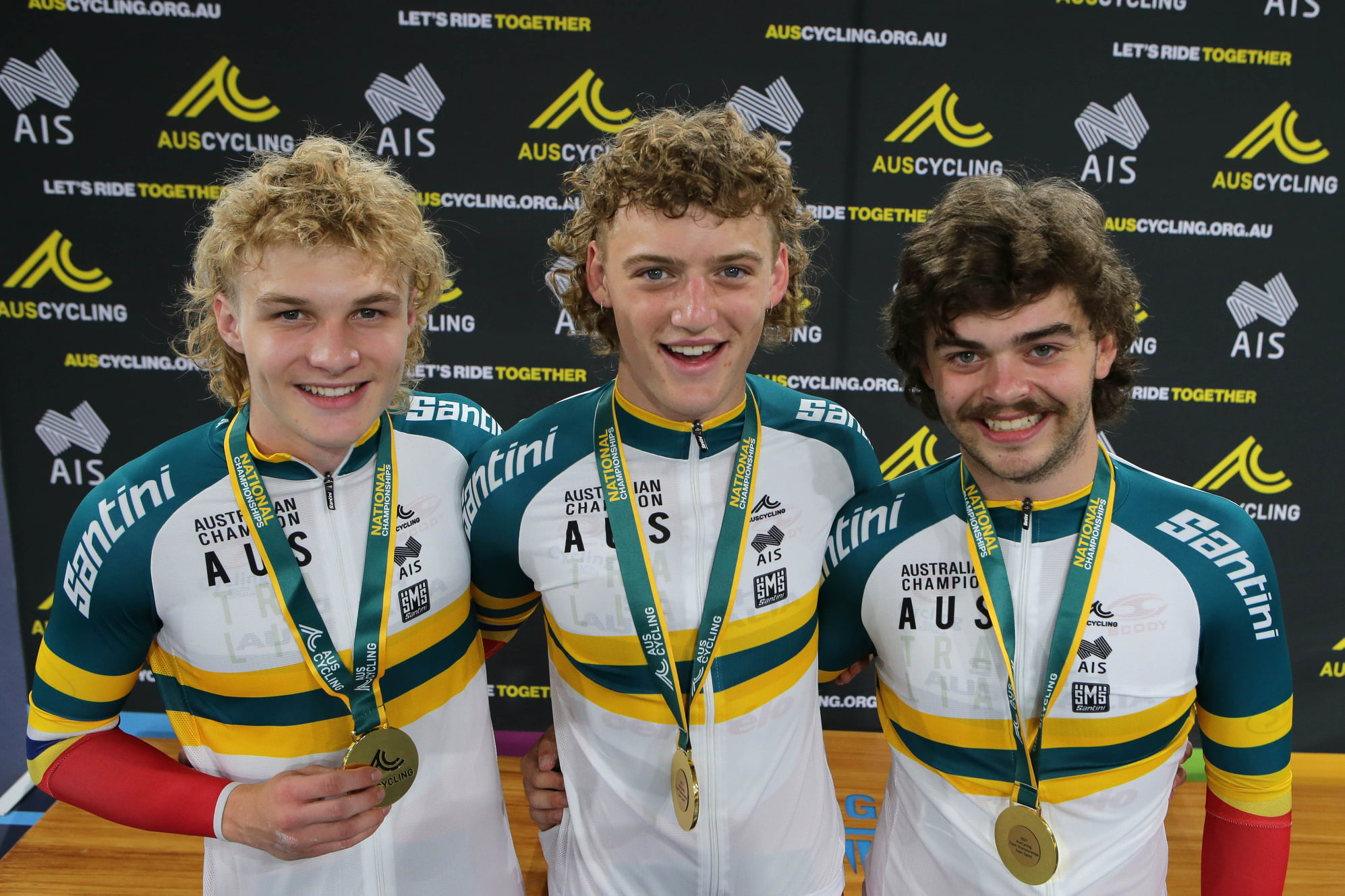 J19 Men's Team Sprint Australian Champions (Max Liebeknecht, centre)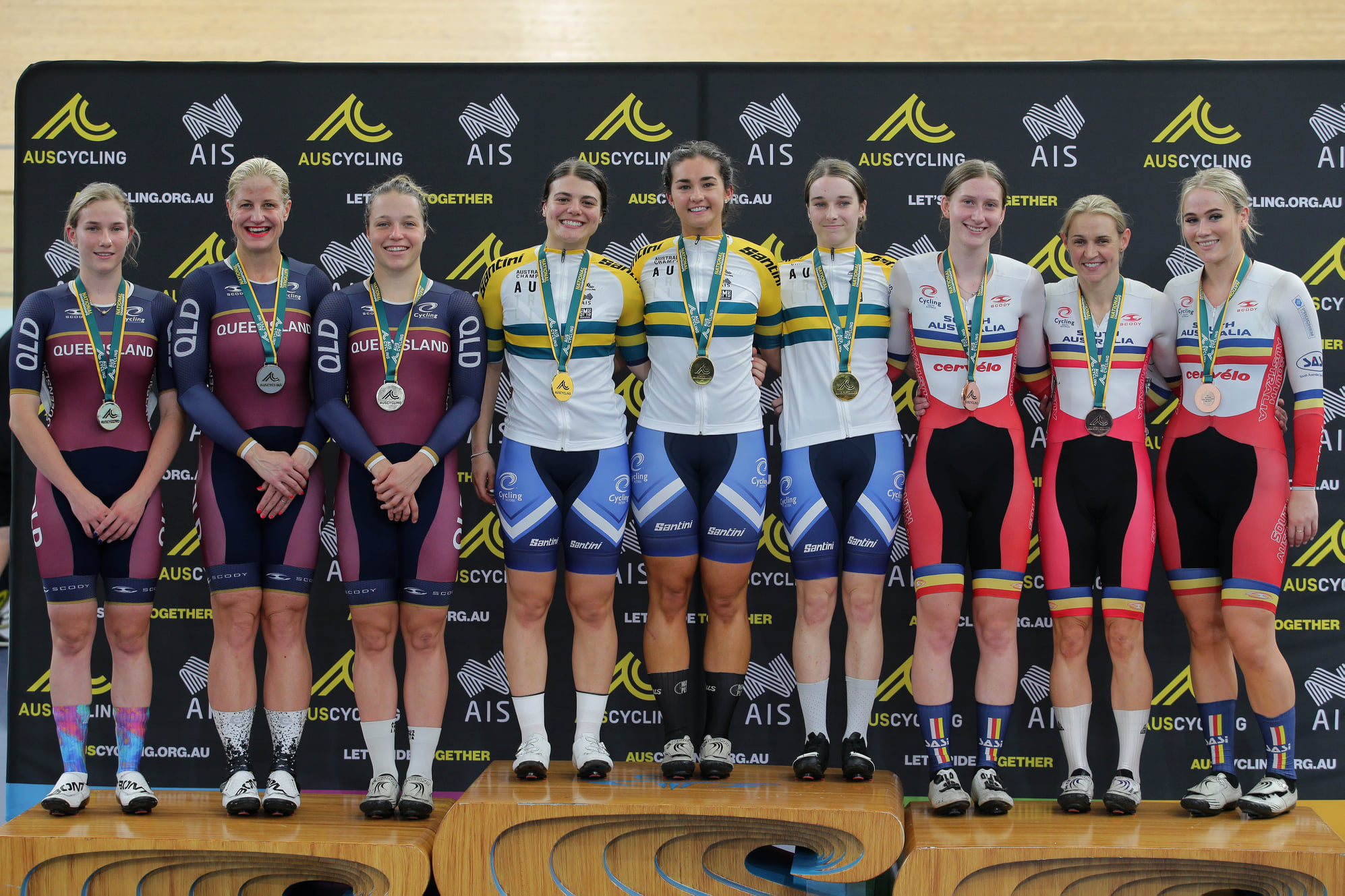 Elite Women's Team Sprint (Lara Tucker, right)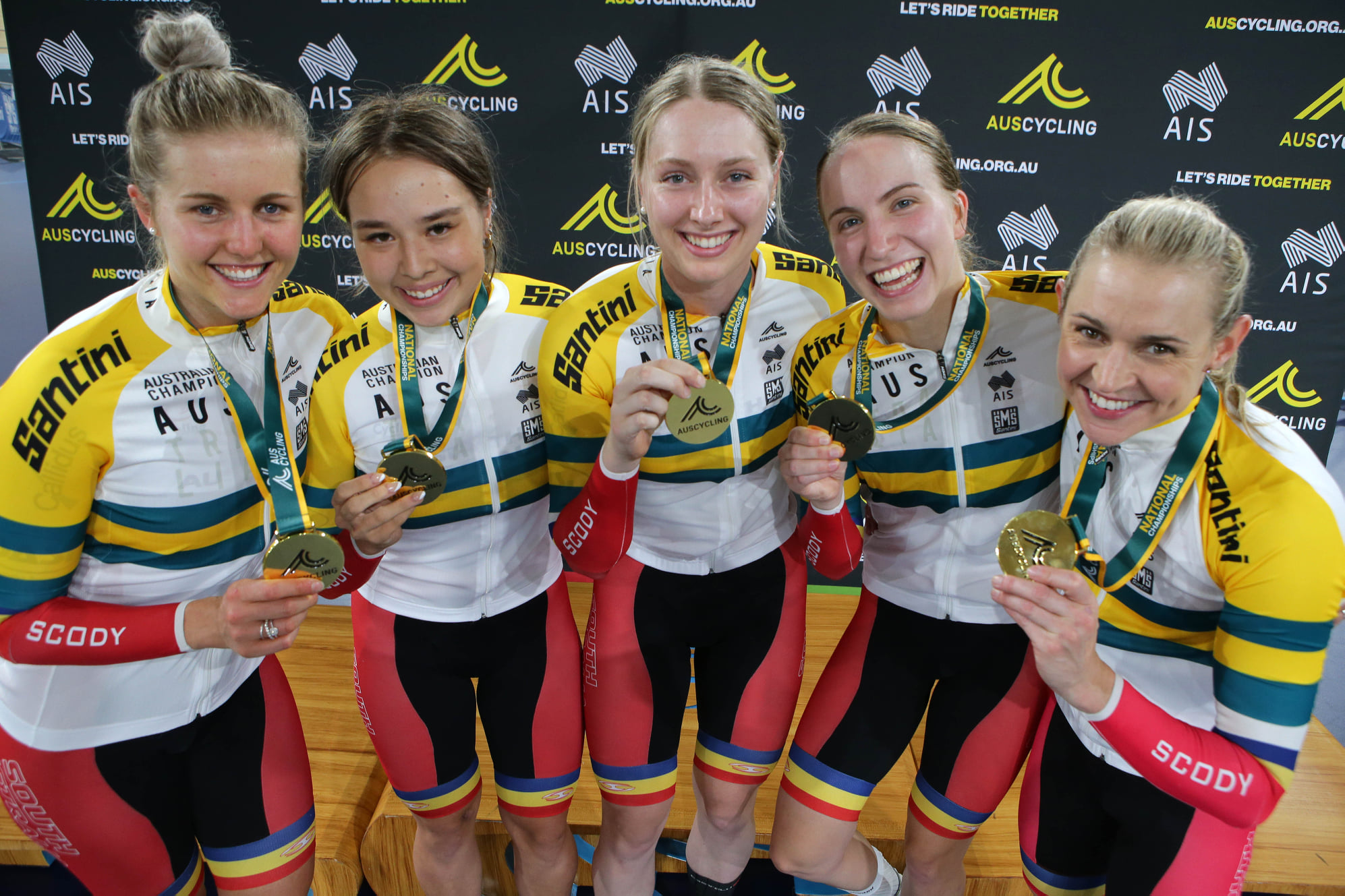 Women's Team Pursuit Squad - Australian Champions (Kat Chung-Orr, 2nd from left)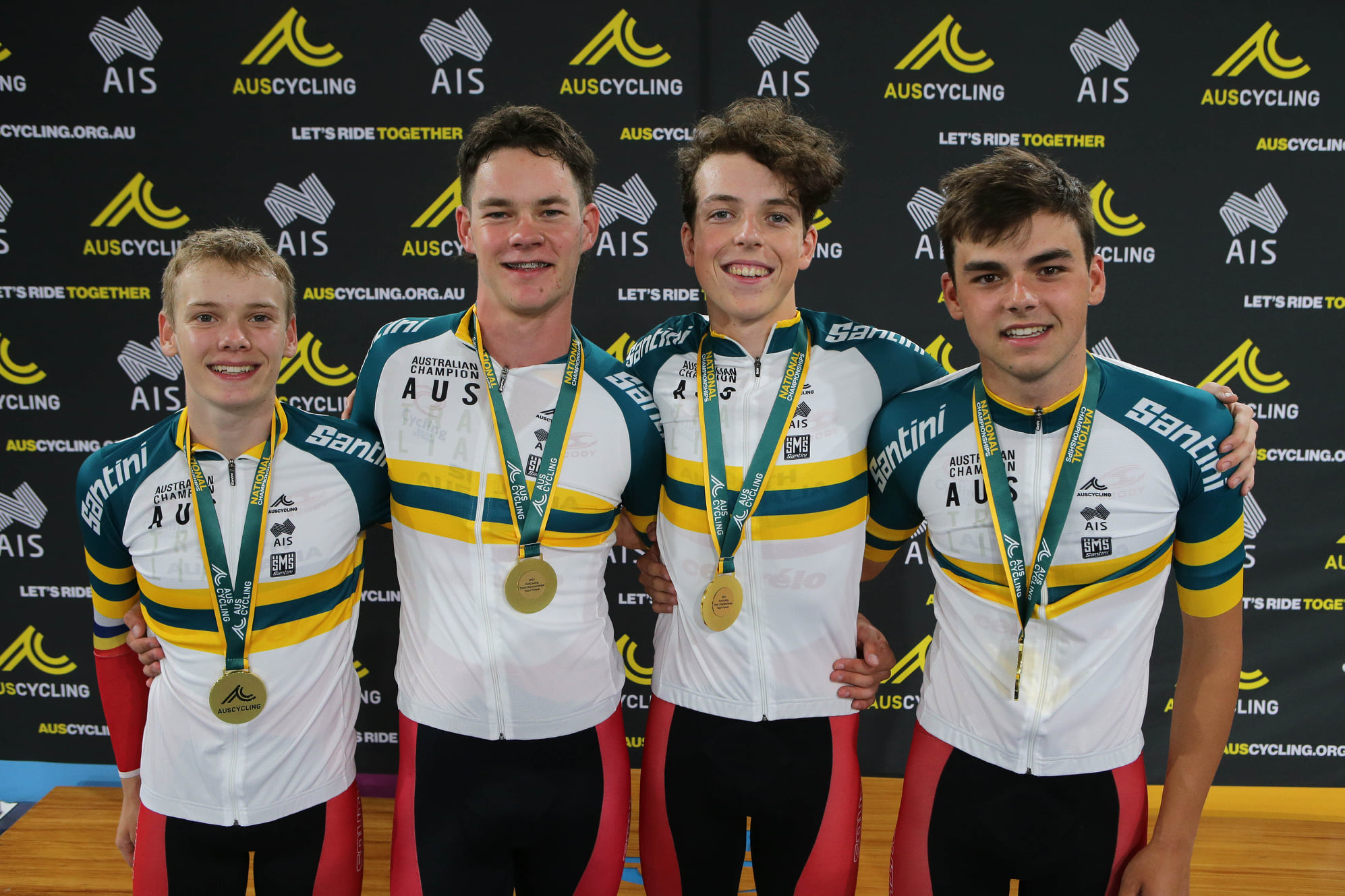 UU19 Men's Team Pursuit Team - Australian Champions - Aston Freeth (3rd from left)
News
,
Track