At the 2019 PACC AGM, two of our loyal volunteers were awarded Life Membership. Thank you and congratulations Alex and Will for your long serving dedication and support for our club!
Alex Bates
Previously an active rider competing in road and track events, Alex has been a member of the Committee since joining as Treasurer in 2010. He made the decision when his predecessor, John Lockwood was diagnosed with cancer. Alex ensured a smooth transition of the club's financial affairs after John's passing. While newer members may not have met Alex, he has been a strong supporter of PACC and after 10 years serving on the Committee, is standing down due to work and study commitments.
Will Lyons
Will has been a member of the club for many, many years having raced in his younger days. He has recalled how he used to come out to Hanson Reserve where his dad would be in the middle assisting Pud Brooks and his mum would help out in the Canteen. Will decided to get involved with traffic marshalling at our Regency Park criteriums (when the roads were much quieter). He then became a Commissaire at Road and Track Events and now at Cyclo-Cross, and then served on the club committee for many years. While he is a man of few words, Will's active involvement in the club has been invaluable.
Pic: Will Lyons enjoying a cold one, Alex celebrating being issued race number 1 at Port Pirie Track racing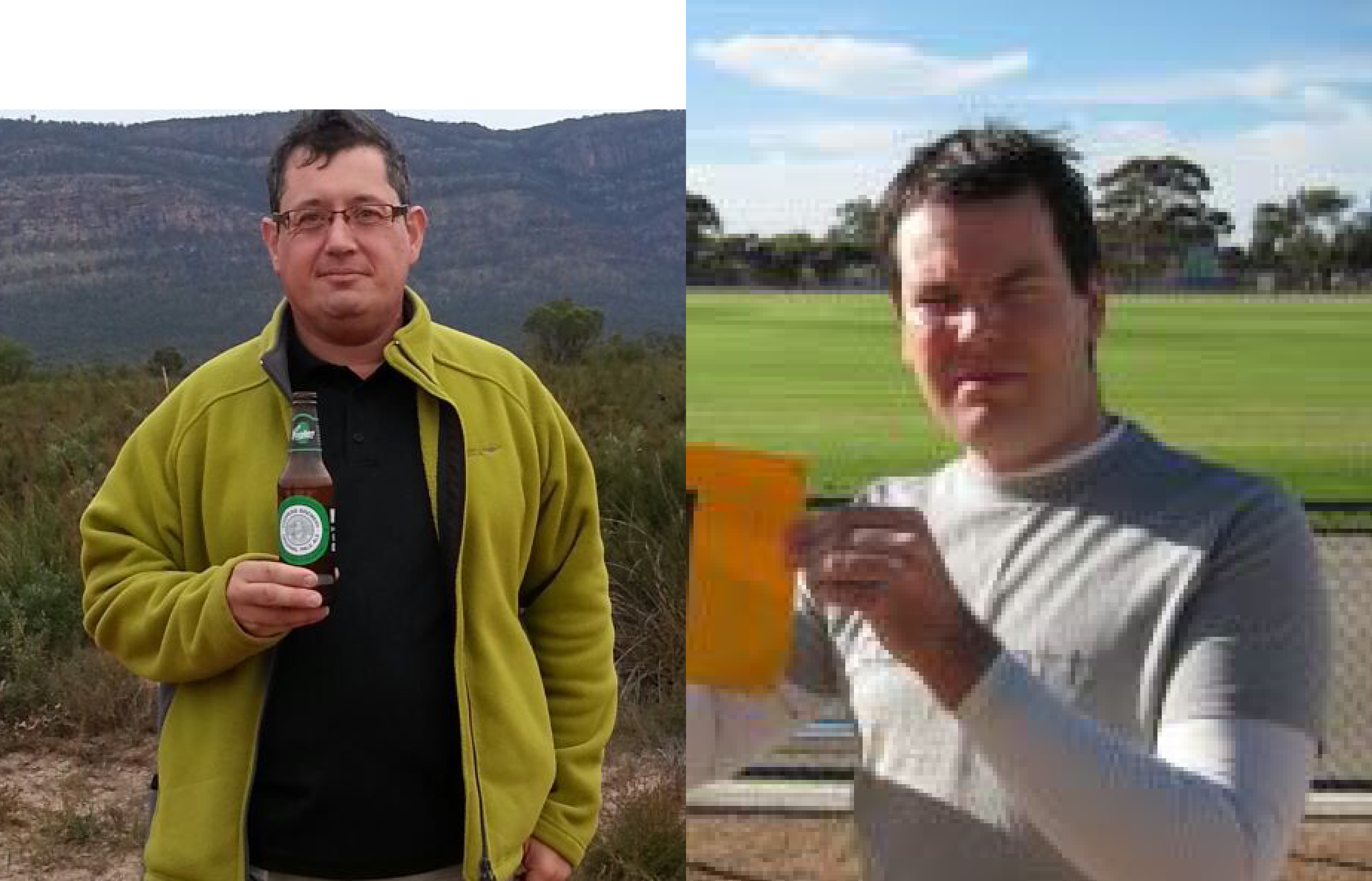 News