You've been waiting, and asking, and the dates have been set!
Mark your calendars for the 2021 Cyclo Cross Dates, including the South Australian State Championships, National Cup Rounds and Focus CrossFire Cup.
Further details including locations will be released closer to the dates, when we will open entries in EntryBoss.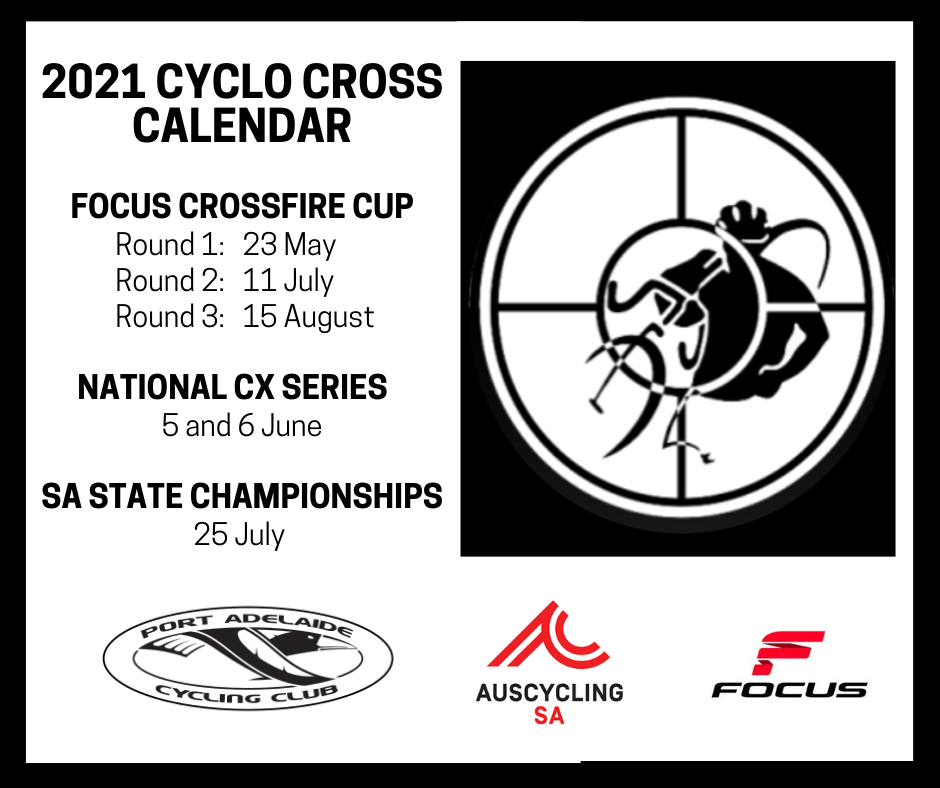 Cyclocross
,
news
,
events